Charity Work
Wear, Share and Care~ Cash for Kids:
Thank you to all of our Parents and Carers who have recycled their unwanted clothes for Cash for Kids, a very valuable charity.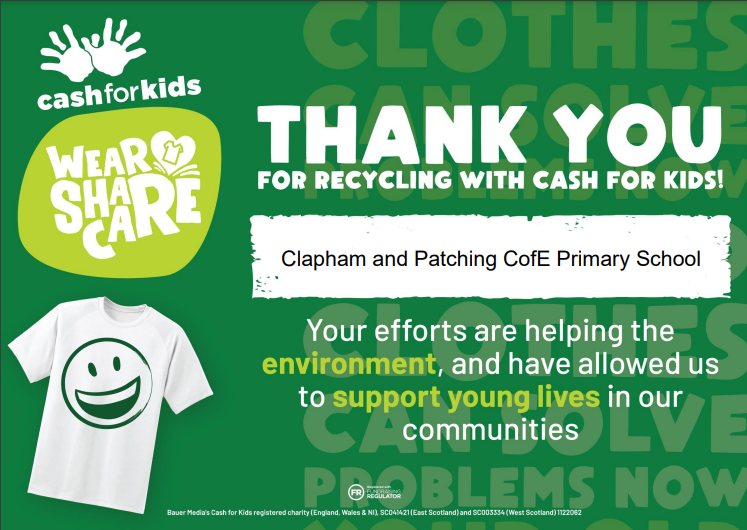 RED Nose Day~ Comic Relief
On Friday 18th March, we raised an incredible £305.00 on our 'Red Nose Day, Walk a Wild Mile'. Children wore something red to walk their wild mile. The children got lots of sponsors from their friends and family. A HUGE well done to all of the children, staff and parents involved.
https://www.comicrelief.com/rednoseday